Why Host Your Next Private Event at Five Roses Pub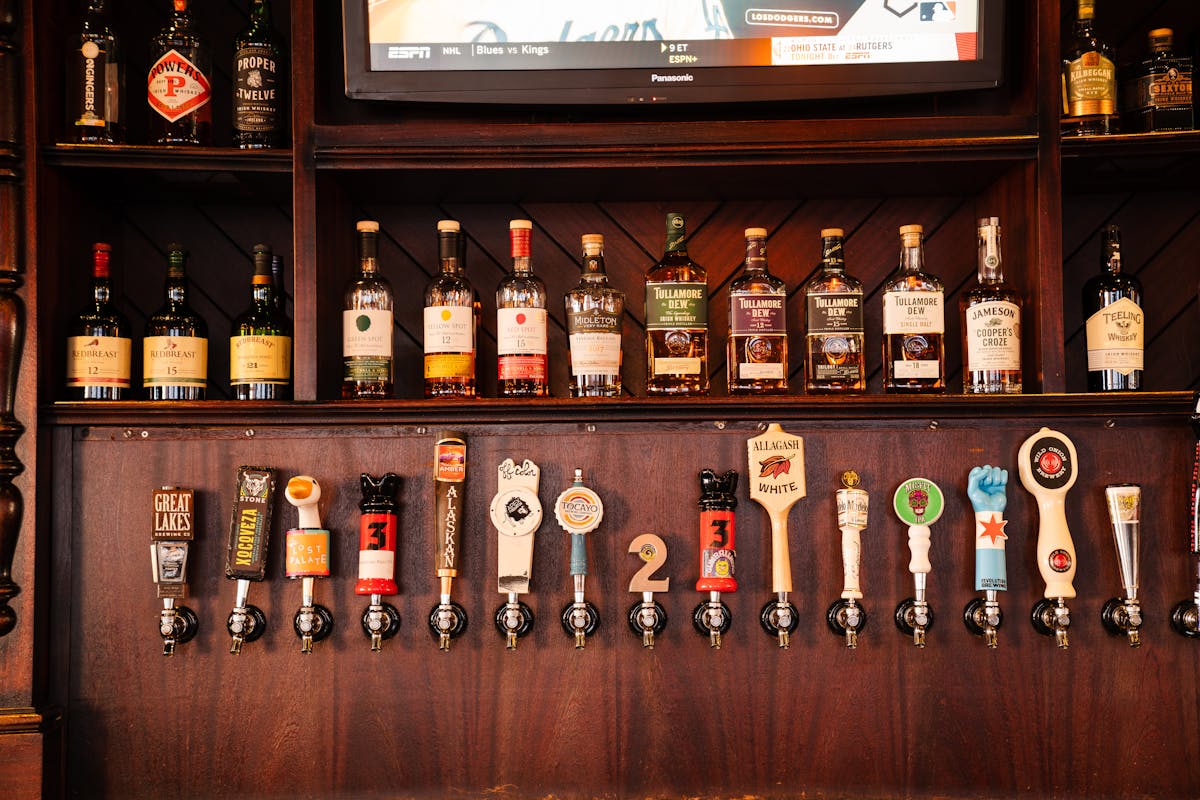 With restrictions lifted, businesses trying to return to some sort of normalcy, and people getting excited to travel and make plans again, it's the perfect time to start thinking about planning your next event. Whether it be a corporate event or private event for a special occasion such as a birthday party, family reunion, bachelor or bachelorette party, baby shower, etc., we want to help you host it! If you're in the Chicago or Rosemont, Illinois area looking to organize a private event, consider hosting it at Five Roses Pub! We'll help you plan an unforgettable evening with delectable food and drinks in an impressive upscale pub setting. We offer private and semi-private dining options for all types of events. Whether your event is small or large, we're happy to host it! Keep reading more about why Five Roses Pub is the perfect venue for your next private event.
Convenient Location
Location is key when it comes to planning any event. Five Roses Pub is conveniently located just steps away from several hotels, including the Aloft Chicago O'Hare and Crowne Plaza Chicago Ohare Hotel & Conference center. This makes it a very easy location for guests who may be coming from out of town, especially when it comes to corporate events that may be hosted at the Crowne Conference Center. Getting your company together for an outing at a casual Irish pub after a long day spent at a conference may be just what they need! It is also less than 2 miles from the airport, making it an easy stop on the way to or from a flight. Five Roses Pub is also only approximately 15 miles from Chicago if you have guests coming from the city!
Personalized Packages
At Five Roses Pub, our events team takes great pride in creating an unforgettable experience for you and your guests. Whether you have 10 or 350 guests, we'll make the necessary accommodations and ensure the evening goes smoothly. Our upscale pub atmosphere provides the perfect place to host events of any kind. We'll help you personalize your event with themed decor, food, desserts, and beyond. We'll help you choose the perfect package to suit your event's needs!
Extensive Menu Options
Perhaps the most important part of any event is the food! When you choose Five Roses Pub to host your event, you're in luck, because we have an extensive selection of delicious Irish Fare and beyond! We have appetizer packages, party-style dips, plated or buffet-style dinners, brunch buffets, desserts, and more. View our full events food and beverage menu here!
Plan an Event at Five Roses Pub
Ready to get started planning your next private event? We're here to help! Contact Five Roses Pub today to learn more about our packages and start planning today. We guarantee it'll be a night to remember!