The Best Beers & Drinks to Order at an Irish Pub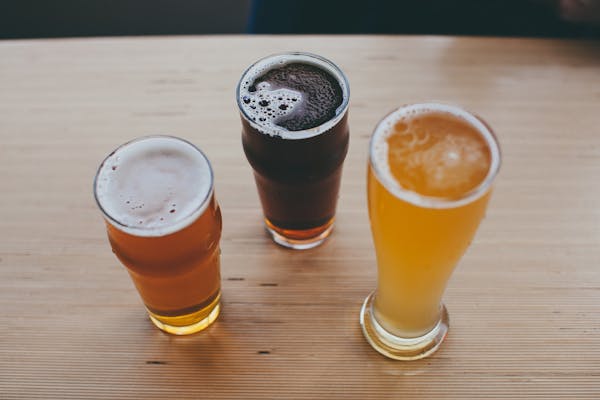 When you walk into an Irish pub, there are probably a few things you're expecting to get out of the experience; Traditional Irish fare, live music, and good beer. However, if you're not familiar with the selection of beers and drinks at an Irish Pub, you may get overwhelmed and end up with a bud light in your hand. While this may be sufficient at any other bar, when you're in an Irish bar, you want to take advantage of what they have to offer. Here's our guide to a selection of beers and drinks that most Irish pubs will offer, and you can't go wrong with!
Guinness
Perhaps the most well-known and classic Irish beer to order at a pub is a pint of Guinness. This famous beer dates back to 1759 when Arthur Guinness leased the St. James Gate Brewery in Dublin and began brewing the popular London "porter," which eventually took the family name. This beloved Irish beer can be found on tap in nearly any Irish pub.
Mix it Up
Want to try a smooth half & half combo? We have several options to choose from, but it doesn't get much more Irish than a half Guinness & Harp Lager. At Five Roses Pub, we also serve half Guinness & Bass Pale Ale, HAlf Guinness & Smithwicks, and several other combinations. Check them out here!
Irish Whiskey
We can't talk about Irish drinks without mentioning whiskey. Whiskey has long been a go-to in Irish culture, and if you want to get the full experience at an Irish pub, it's almost a necessity. Irish whiskey can be drank either straight or in mixed Irish drinks, but traditionalists will insist on a drop of water only (if at all). At Five Roses Pub in Rosemont, we carry a wide selection of Irish whiskeys from Jameson to Paddy's, Bushmill's, and beyond. Check out our full list of whiskeys here!
Dublin Donkey
Want to try a classic Irish cocktail? The Dublin donkey is a crowd favorite! Made with Irish whiskey, ginger beer, lime juice, and bitters, this classic Irish drink is refreshing and strong.
Visit our Irish Pub in Rosemont, IL: Five Roses Pub
If you're looking to experience a traditional Irish pub with delicious Irish fare and classic drinks, come visit Five Roses Pub in Rosemont, IL! We have a wide selection of Irish beers to choose from, cocktails, whiskeys, and beyond. Book a reservation or stop by today!