Irish New Year's Traditions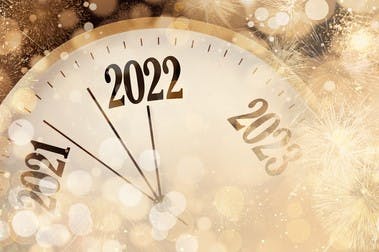 Every culture has different traditions for different holidays. For the Irish, New Year's is an important holiday that symbolizes new beginnings. There are many traditions that have been passed down for generations that many Irish families still follow. Below are some of these cultural traditions.
Clean
In America, we often associate springtime with cleaning, also known as "spring cleaning." However, in Ireland, the turn of the year is a time for deep cleaning. It's tradition to go into the new year with a spotlessly clean house.
Chase the Back Luck Away
Some Irish traditions include chasing the bad luck from our lives. To do this, people would use "Christmas Bread" to knock on the house walls and doors to remove any bad luck and invite in good spirits.
Honoring Loved Ones
If you had a family member or friend that passed away in the previous year, it is tradition to honor them on New Year's night. Families would remember their loved ones by setting a palce for them at the dinner table and leaving the door unlatched to "invite them in."
Celebrating the Year's Change
Since the change of the year is meant to represent the start of a new beginning and the end of a chapter, in Ireland they like to physically symbolize this change. When the clock strikes midnight, it's tradition to open the back door of the home to "let the older year out" and open the front door at midnight to welcome the new year. While doing this, they may also greet their neighbors and wish them a Happy New Year as well!
Dreaming of a Future Partner
For all the singles out there, this one is for you! On January 1st, those who are hoping to meet their future partner, are encouraged to place holly, ivy, or mistletoe under their pillow. The idea is that you'll dream of your future partner and manifest it for the new year!
Traditions are a fun way to celebrate the holidays and pass down thoughts from one generation to the next! What're your favorite New Years traditions?