Celebrate National Sandwich Day at Five Roses Pub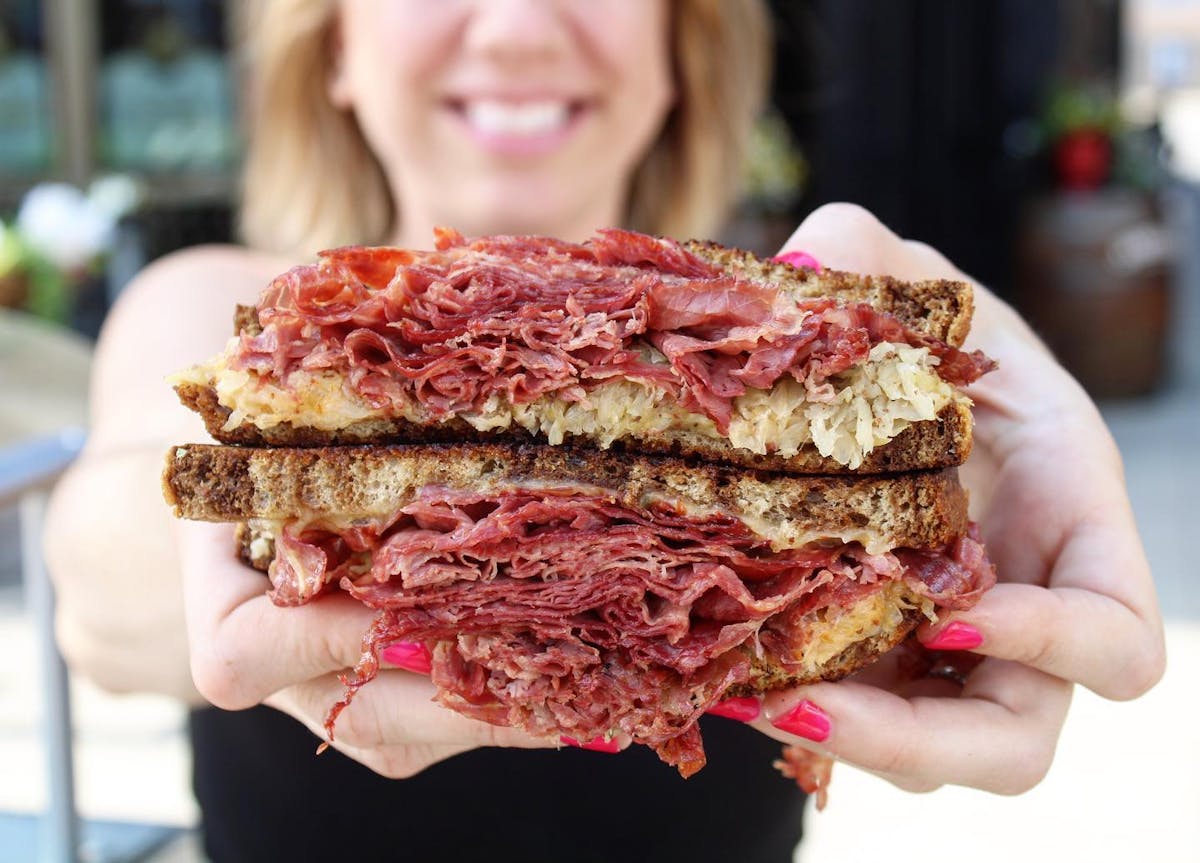 Did you know that November 3rd is National Sandwich Day? In honor of America's favorite lunch meal, this day celebrates all the different types of sandwiches out there! Whether you're a PB & J fan, BLT lover, club sandwich connoisseur, or anywhere in between, this day is for you. If you're in the Rosemont, IL area and want to step up your sandwich game, we invite you to come to check out our menu at Five Roses Pub! We have a lengthy list of mouthwatering sandwiches that are sure to impress your taste buds. Below are some of our favorites!
Classic Reuben
The Reuben sandwich is a classic, especially at an Irish pub. A traditional Reuben features thinly sliced corned beef on rye bread. The fillings typically include Swiss cheese and sauerkraut. While there are certainly other variations on the Reuben, this is usually the recipe. At Five Roses Pub, our Class Reuben includes thinly sliced corned beef, sauerkraut, thousand island dressing, and swiss cheese on marble rye bread. Learn more about the Reuben sandwich and its history here!
Fried Chicken Sandwich
You can't go wrong with a fried chicken sandwich! This fan-favorite at Five Roses Pub features buttermilk-battered chicken breast, coleslaw, topped with tasty chipotle aioli. We may not be in the South, but it certainly tastes like it with this one!
Whiskey BBQ Pulled Pork
Pulled Pork is another sandwich that nearly everyone can enjoy. We get a little creative with our Whiskey BBQ Pulled Pork sandwich, adding coleslaw, with tan and black onion rings. The slow-cooked meat is cooked and shredded to perfection for this sandwich.
Five Roses Ultimate Banger Burger
We know, it's an age-old debate whether a burger is considered a sandwich or not. But we believe if it's between the bread, it's close enough! Plus, we'd be remiss to not mention one of our fan favorites on this list; the Ultimate Banger Burger. This burger features double beef patties, Krombacher beer caramelized onions, gooey cheddar cheese, crispy bacon, topped with spicy ale mustard. This juicy, tasty burger is sure to satisfy the hardest sandwich (and burger) critics!
Try a Sandwich at Five Roses Pub
Is your mouth watering now? Stop by Five Roses Pub on National Sandwich Day, November 3rd, to try one of these irresistible sandwiches! Check out the rest of our menu here, and book a reservation or order online today.