5 popular Irish Whiskeys to try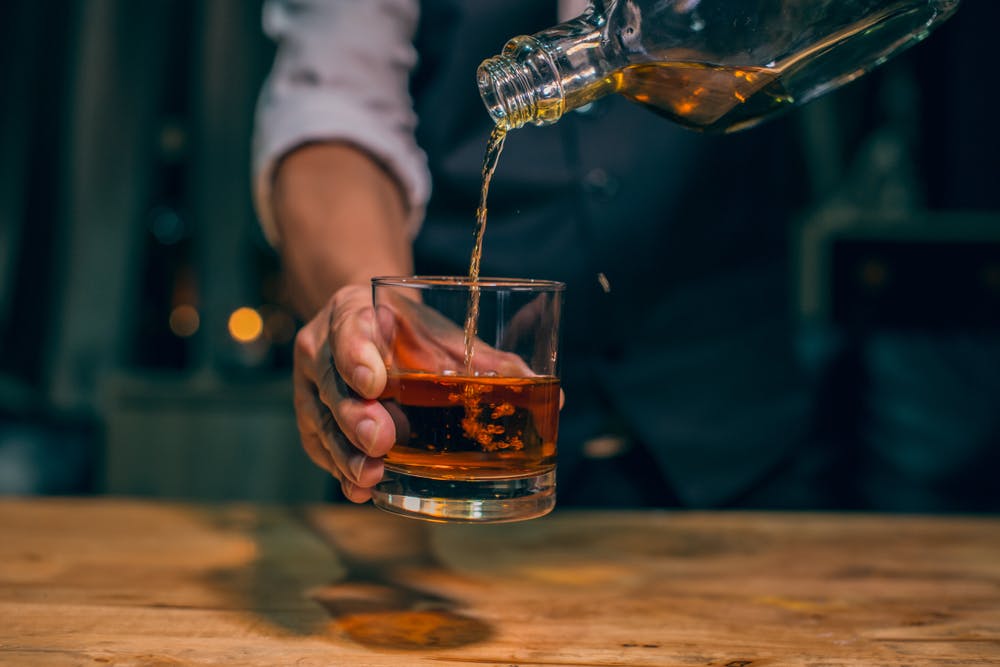 If you're dining at an Irish pub, you want to take advantage of the full experience. As everyone knows, drinking is a big part of this experience. While a pint of Guinness or Harp Lager is certainly among the top choices at an Irish bar, you'd be remiss to not try an Irish whiskey. In order to be considered an "Irish Whiskey," it must spend a minimum of three years maturing in Ireland. Here are a few of the top Irish whiskey's to try!
Jameson
If you're a whiskey drinker, you're probably no stranger to Jameson, but we had to include this fan-favorite. Jameson is a classic whiskey that you can't go wrong with. This brand has been around since 1780, making it one of the most well-known and liked whiskeys around. It has notes of honey and malted barley, making it easy to sip. Plus, it's high-quality liquor at a reasonable price point.
Bushmill's 21 Year Single Malt Irish Whiskey
They say good things take time, and when it comes to Bushmill's Irish Whiskey, this is no exception! The 21-year single malt Irish whiskey takes over 2 decades to be served, so you bet it's worth the wait! This is one of Bushmills finest creations, so it's certainly a must-try if you see it on the menu.
Green Spot
If you're looking for a beverage to sip on a crisp fall or winter day, Green spot is a great choice. With hints of vanilla, cinnamon, and cranberry, it's a treat that'll warm you from the inside, out.
Redbreast 12 Year
For sophisticated taste palettes, we'd recommend a Redbreast whiskey. The Redbreast 12 Year features notes of toasted wood and fruit, for a taste that some might consider complex. The taste will stay with you long after, so it's best as a drink to sip after dinner, rather than take shots of.
Tullamore Dew
As the second-largest selling brand of Irish whiskey in the world, you simply can't go wrong with Tullamore. It goes down smoother than a lot of other whiskey's, making it a perfect choice for those who aren't whiskey drinkers just yet. The fruity, vanilla, and woody notes of this whiskey make for a perfect blend with a gentle complexity.
Try an Irish Whiskey at Five Roses Pub
Ready to try one of these popular Irish whiskeys for yourself? Stop by Five Roses Pub in Rosemont, Illinois to enjoy traditional Irish cuisine, whiskey, and beer! Book a reservation online or give us a call today at (847) 233-0077!