3 Popular Menu Items at a Traditional Irish Pub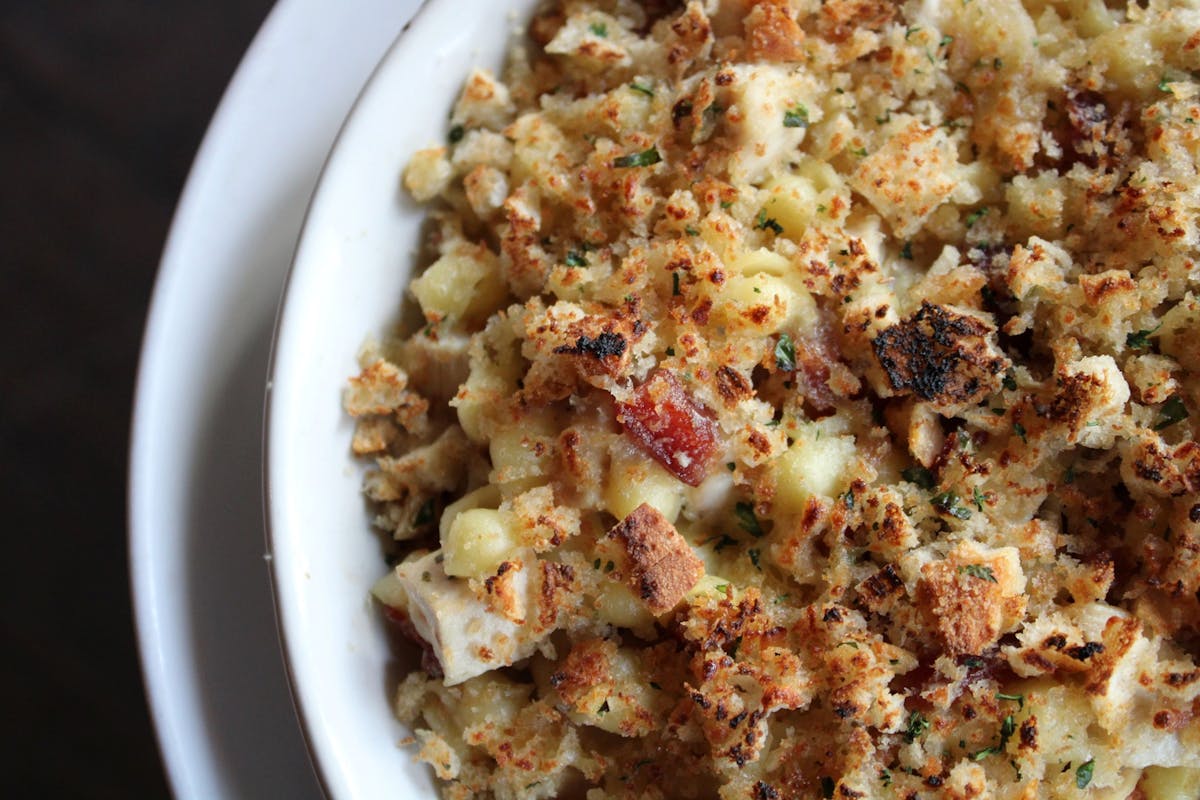 If you're not familiar with Irish fare, you may be a little overwhelmed looking at a menu and not recognizing many of the dishes. We've created this guide to help you navigate your way through an Irish menu and find the best dishes! Shepherd's Pie, Banger's & Mash, and Corned Beef are 3 classic Irish dishes that'll leave you feeling like you've dined with the locals in Ireland! If you're dining at an Irish pub soon, you're almost guaranteed to see there 3 dishes, or some variation of them on the menu! Learn more below about what's included in each dish and a little history behind them!
Shepherd's Pie
A favorite in Ireland, the Shepherd's Pie is a delicious meal that combines several ingredients for a mouthwatering and filling dish. In fact, the idea for Shepherd's pie came from housewives in the 1700s and 1800's who didn't want to waste food. That's right, this brilliant recipe came from mixing together a bunch of leftovers! Over time, it became a staple in Irish culture and is still one of the most loved Irish dishes today. A Shepherd's Pie consists of meat, potatoes, and vegetables layered in a pie. At Five Roses Pub, our pie is crafted with ground beef, lamb, veggies & herbs, and finished with champ potatoes. It is certainly a fan favorite here!
Banger's & Mash
Bangers & Mash is a traditional Irish dish; While the "mash" is pretty self-explanatory (mashed potatoes), the word "Bangers," referring to sausage, originated in the early 20th century when the sausage was a popular meal for the British working class. However, during World War I, there was a short supply of meat, so to continue production they would use fillers and high amounts of water in the sausage which causes them to pop and explode in the pan when cooking. This is where the term "bangers" was originally coined. Luckily, there is no shortage of meat today and sausage is made with high-quality ingredients including pork and beef! Bangers have long been a favorite in British and Irish cultures. This filling and satisfying dish is a must-try in Irish pubs! Our bangers & mash is served with traditional Irish pork sausage, caramelized onion, Irish gravy & champ.
Corned Beef Sliders
If you've heard of any Irish dish, it's likely that you've heard of or tried corned beef. It's one of the most popular dishes, often consumed on St. Patrick's Day. Many people and restaurants serve it as corned beef hash, with tender corned beef, soft potatoes, and caramelized onions sauteed together, often with eggs. However, at Five Roses Pub, we put a twist on this classic Irish dish to serve corned beef a little differently! We serve corned beef sliders topped with swiss cheese and thousand island dressing for a mouthwatering bite to eat.
Book a Reservation at our Irish Pub in Rosemont, IL: Five Roses Pub
Is your mouth watering for these tasty Irish dishes? Come dine with us at Five Roses Pub in Rosemont, IL! Even if you're not a big fan of traditional Irish fare, there's something for everyone on the menu from burgers to wings, salads, soups, and beyond! Book a reservation or stop by today.