10 Fun Facts About Irish Food You Never Knew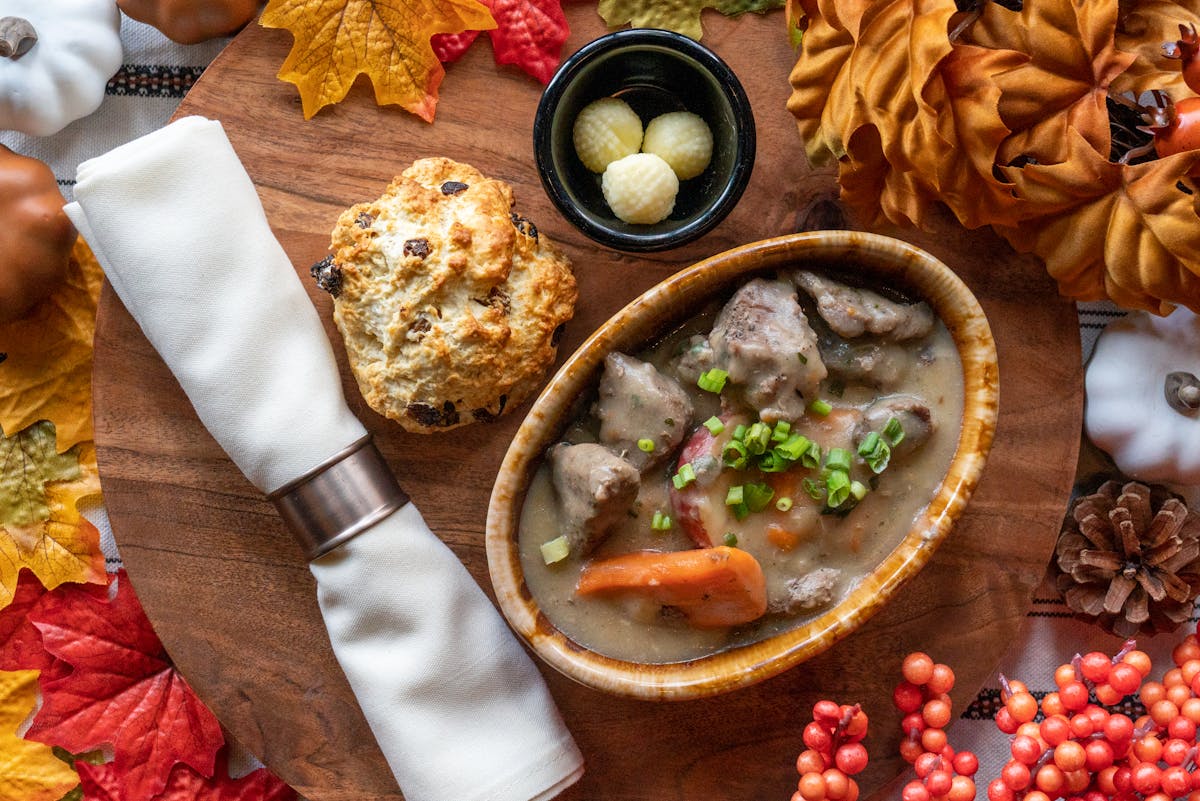 Ireland is a place that's rich in history, culture, and delicious food! Irish food plays a big role in a lot of the more traditional American recipes seen today, but the history behind those foods has been lost over the years. Let's take a second to step back into history and learn some surprisingly fun facts about Irish food that you may have never known!
1. Irish Potatoes
Potatoes first came to Ireland at the end of the 16th century and quickly became a staple. Irish potatoes are served in many forms including bread, a savory pancake, and mashed with either scallions or cabbage. The skin is left on the potato while it cooks according to traditional Irish recipes. This is because they wanted to get as many nutrients out of each potato as possible!
2. Got Milk?
Ireland is a commonly overlooked producer in the dairy industry. In fact, Ireland single-handedly produces enough milk to feed more than 52 million people every year!
3. Baked Blaas
Baked blaas rolls are a recipe that can be found exclusively in Waterford County Ireland. You must be thinking, "the recipe is made in other places too!" and you're not wrong. However, if it isn't made in Waterford County it's not technically considered a blaas roll, but just regular roll instead. Nearly 12,000 blaas rolls are baked each day in Waterford County!
4. 3rd Class Stew
Traditional Irish stew was on the menu for the 3rd class passengers of the Titanic. The stew includes lamb, carrots, potatoes, and onions.
5. Catching Eels
Northern Ireland has a huge industry for catching eels that are used in recipes around the globe. More than 700 tons of eels are caught in Ireland each year!
6. Exporting Butter
The Cork Butter Market is located in Ireland. The butter market has changed a lot over the years, but at it's peak, the Cork Butter Market was the largest butter export in the world!
7. Pork is Popular
Pork is everywhere in Irish cuisine. This can be traced back to when pigs were the first domesticated animal in Ireland! No wonder it became the primary meat source.
8. Irish Vineyards
Ireland has 5 grape vineyards throughout the country. Grapes aren't native to the area, so the fact that the industry has expanded so much is quite impressive!
9. Superstitious Loaves
Traditional Irish soda bread has a distinct cross on the top of it when it's baked. This actually started as a superstitious belief. The cross is said to ward off evil spirits in the home and let fairies out!
10. Unusual Dishes
Ireland has quite a few dishes that other countries would consider "weird". This includes pudding made from animal blood, tripe that's made using a cow's stomach, and even boiled pig trotters!
Visit Five Roses Pub for Delicious Irish Food in Rosemont, IL
If you're interested in trying some of the classic Irish dishes and other Irish cuisine, stop in Five Roses Pub today! Our pub is the best place near Chicago for authentic, high-quality Irish food. Our restaurant offers so much more than just great food too. Dining at Five Roses Pub means you'll be surrounded by ambiance, wonderful customer service, and a love of the Irish culture. Book a reservation or stop by today!